Best Porta Cabin Manufacturers in Thane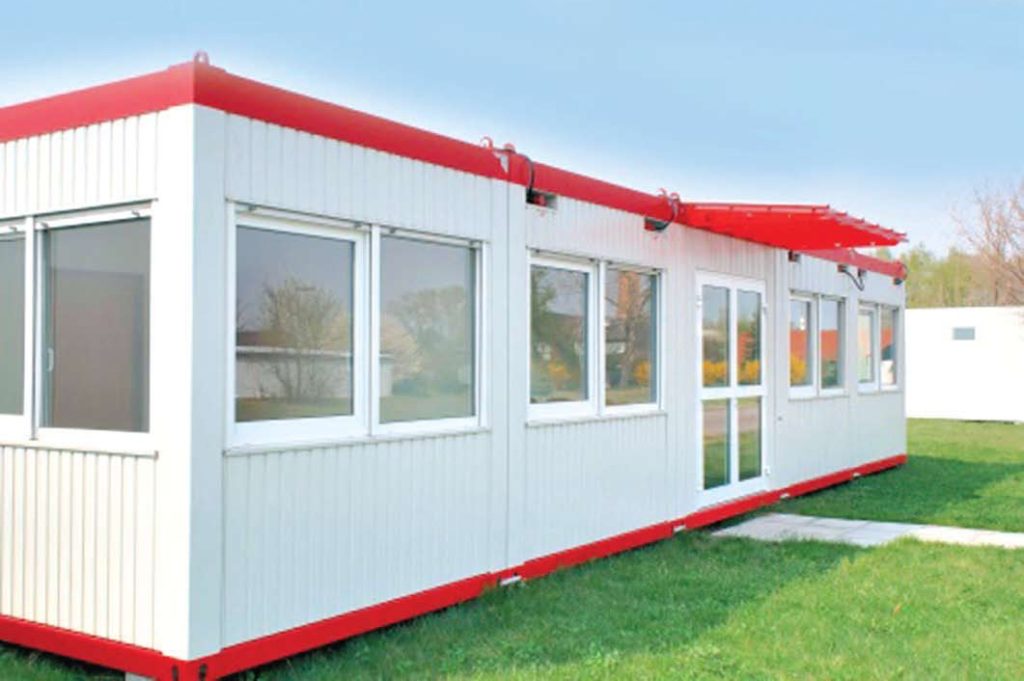 Imperial is a Leading manufacturer, trader and supplier of high-quality Portable Cabin for varied reasons. The comprehensive range of the Portacabin comprises porta cabin for security guards, toll booth, furnished office cabins, office containers and movable toilets. The manufacturing unit is equipped with latest machines and streamlines the production line to deliver the aesthetically designed cabins.
The quality checkers of the Porta Cabin Manufacturer in Thane test the raw materials on the various quality parameters before the start of the manufacturing process. The state of the art manufacturing process and effective management provides the best portable cabins at affordable rates. The manufacturing unit of the company makes porta cabins in various sizes.
Some of the advantages of the porta cabin made by the company are :-
The porta cabins are standalone structure and do not require any foundation or support
Cabins can be used a factory, shop or office cabins
Operational durability to remain in any weather condition,
Available in different sizes and models
The cabin space can be increased by joining 2 or more porta cabins
Pre-fabricated to install in any place without any preparations
Can easily be shifted to any site locations for re-use
Zero maintenance cost.
Tailor-made as per Design and need of the client
Lightweight Can be easily lifted by hydra
Lighting, air-conditioning, furniture, bath fittings, attachment, etc. are provided
The sides and walls are created by the galvanized sheets to prevent the corrosion, as the cabin has to remain outside in all weathers. All the gaps, corners at the edges and at seams are sealed to prevent leakage of water, ingress of moisture and dust in the cabin. The cabins of the Best Porta Cabin Manufacturer in Thane are insulated with the installation of insulation wool. The flooring is made of the moisture resistant plywood which is fixed by the self-tapping screws. The size of the door or window depends on the use of the porta cabins. The cabins used for security duties normally have big glass windows for a better view. The cabins for offices have small windows. The main entry door comes with locking arrangement, holder  and handles. The customization of the portacabin helps the client to get the cabin for any specific purpose. The manufacturing capability of the company ensures that products are delivered to the client within the stipulated time.